With UFN, running a successful online flower shop is just a day at the beach.
Sleek, modern, and all about you.
You don't need to spend thousands of dollars on custom design and SEO services to have a beautiful, high-converting website. Get everything you need in one revolutionary package with UFN.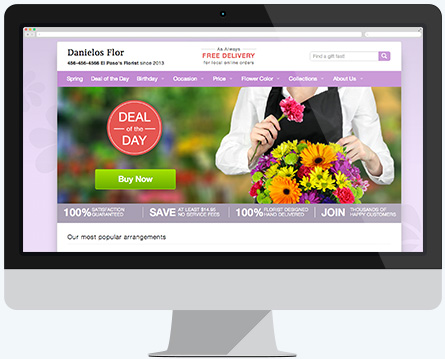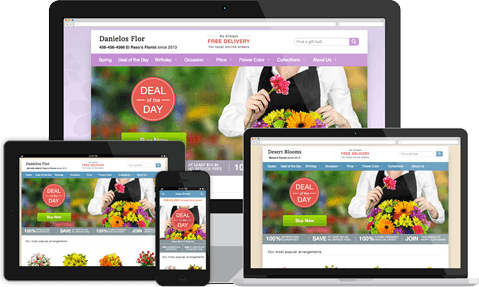 So responsive it will blow your mind.
Make your strongest first impression with a modern, streamlined website, perfect for bringing attention to your stunning floral designs. No distractions means your customer's path to making a purchase is quick and easy - which means more orders for you!
Arrangements designed with you in mind.
Our florist-approved designs are created with your needs in mind. Professional product photography and stunning, full-color, high resolution images will draw your customer straight to your products.
With over 575 products to choose from, and a super easy pricing interface, you can tailor your selection to exactly your style. Ranging from every day bouquets to high-end, high-style masterpieces, you'll have any array of products suitable for all occasions and tastes.
Here's why you will sell more with UFN's selection guide
Over 575 arrangements to choose from
No overpriced codified containers
Detailed recipes for your reference only
High end, high resolution photography
Diverse, unique arrangements
to suit every taste and budget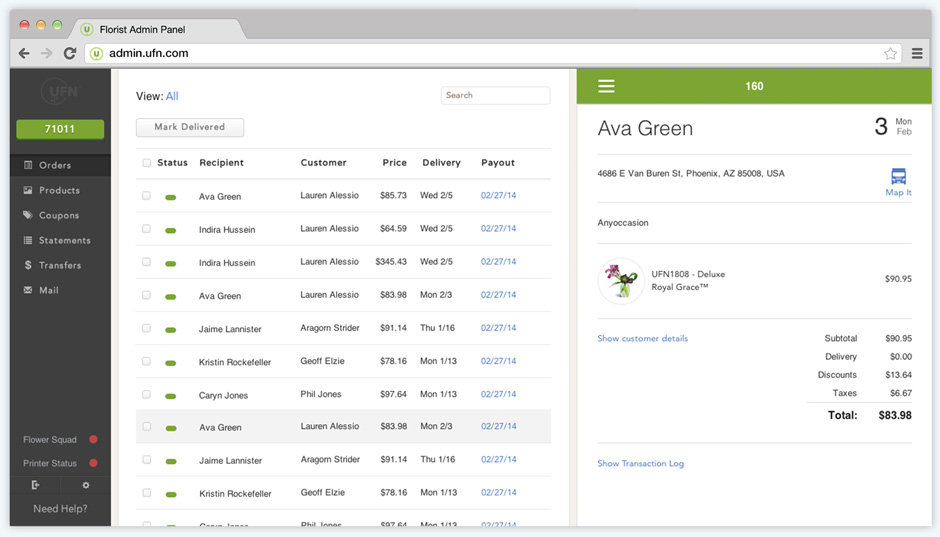 01
Not tech-savvy? No problem.
It's super intuitive and easy to use, so you can get back to doing what you love.
02
Want to get more from your website?
No problem! Easily change prices and store hours, add coupons, and more.
03
We're flexible so you don't have to be.
You can make your website exactly what you need it to be.
04
Customer Service. It's our thing.
If you have any questions, a service representative is always standing by.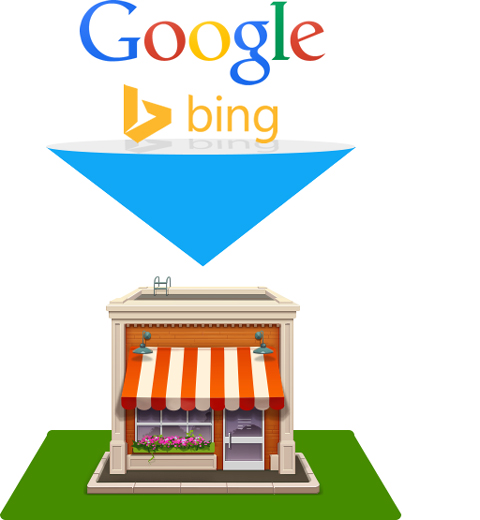 From analytics to video, UFN gives you "above and beyond" services to bring your business to the next level.
With all the promotional options on the market, it's hard to know what to put your budget toward. We know what works (and what doesn't!) and will help you find the best route to more orders - and handle a lot of the work for you, too!
From extensive local SEO mapping to personalized "About Us" pages and more, we make sure your business stands out online.
Here's what some UFN Members have to say about our services
"Sales are up all around.
I couldn't be happier."
Karen Hickey
Awesome Blossom
Edmonton, AB, CA
"My orders are up at
least 300% if not more."
Yossi Benhamou
Matles Florist
New York, NY, US
"I get all the information
I needed automatically."
Rosanna Yeoman
Westdale Florists
Hamilton, ON, CA
See what UFN can do for you.
UFN provides ecommerce services for local brick-and-mortar flower shops across North America.
UFN has created a user-friendly and cutting-edge website system designed to regain your business from order gatherers and wire services. By including selection guide management, order processing, and more in one easy interface, United Florist Network lets you get back to doing what you love - designing arrangements!